Harman kardon Portable BT onyx studio 7 Speaker -Blue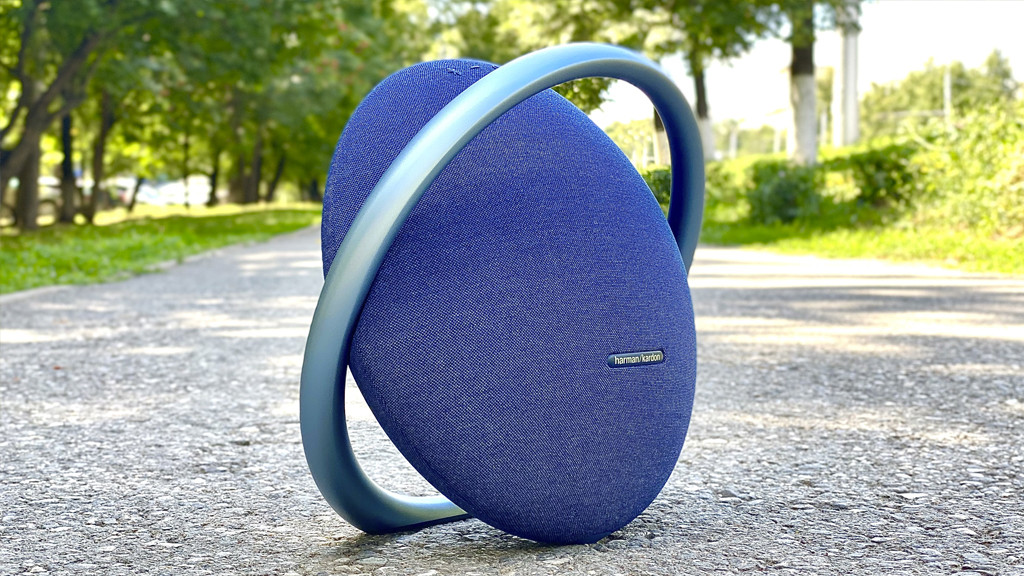 About this item
[Superior Stereo Performance] – By adding dual tweeters into the latest evolution of speaker renowned line of portable speakers, the Onyx 7 creates the illusion an immersive, multi-directional soundscape.

[Elegant Design] – Crafted from premium materials, the Onyx 7 easily blends into your lifestyle and home. The sleek, anodized aluminum handle also doubles as a sturdy base for ease of portability.

[Wireless Bluetooth Streaming] – Double your musical possibilities by pairing the playlists of two wireless Bluetooth devices with a portable Onyx 7 speaker for enhanced audio power.

[8 Hours of Playtime] – With 8 hours of battery life, there's no power cord tying you down. Experience the freedom of music on the go.

[Wireless Dual Sound] – Wirelessly connect two Harman Kardon speaker Onyx Studio 7 speakers for an elevated music listening experience.

Power Source Type : Battery Powered

Output Wattage : 50 Watts
Elevate your senses with superior stereo and artful industrial design.

Immerse yourself in the rhythm of life with unrivalled acoustic precision. Elegantly crafted, the Harman Kardon Onyx Studio 7 offers dual tweeters for beautiful stereo performance and a sleek anodized aluminum handle for ease of portability. With 8 hours of battery life, you can move wherever the music takes you. Listen to your favorite playlists or connect two Onyx Studio 7 speakers to create the perfect soundscape for any occasion
Wireless Dual Sound

Wirelessly connect two Harman Kardon Onyx Studio 7 speakers for an elevated music listening experience.