Apple iPhone 15 Pro Max – Blue Titanium
iPhone 15 Pro is the first iPhone to feature an aerospace‑grade titanium design, using the same alloy that spacecraft use for missions to Mars.
Titanium has one of the best strength‑to‑weight ratios of any metal, making these our lightest Pro models ever. You'll notice the difference the moment you pick one up.
It's here. The biggest redesign in the history of Apple GPUs. A17 Pro is an entirely new class of iPhone chip that delivers our best graphics performance by far.
Mobile games will look and feel so immersive, with incredibly detailed environments and more realistic characters. And with industry-leading speed and efficiency, A17 Pro takes fast and runs with it.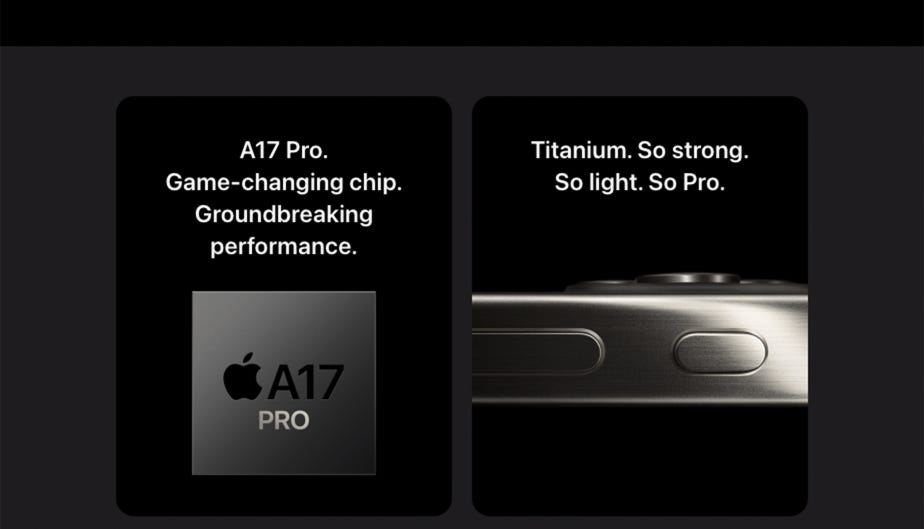 Camera
A camera that captures your wildest imagination.
From dramatic framing flexibility to next-generation portraits, see what you can do with our most powerful iPhone camera system.
With iPhone 15 Pro, you have multiple focal lengths to work with. It's like having seven pro lenses in your pocket, everywhere you go.
The 48MP Main camera is more advanced than ever, capturing super‑high‑resolution photos with a new level of detail and color.
You'll see the improvements in your portraits. And now you no longer have to switch to Portrait mode. If your subject is a person, dog, or cat, iPhone automatically captures depth information. So you can choose to instantly see your photo as a portrait, with an artful blur effect. Or later in the Photos app.
For iPhone 15 Pro Max, we designed a 5x Telephoto camera with the longest optical zoom of any iPhone ever to fit in our compact Pro camera system.
Now you can take sharper close‑ups from farther away — like a phenomenal photo of your friend or a goal in your kid's soccer match.
iPhone 15 Pro is the first iPhone to support USB 3, for a huge leap in data transfer speeds and faster pro workflows than ever before.
The new USB‑C connector lets you charge your Mac or iPad with the same cable you use to charge iPhone 15 Pro. Bye‑bye, cable clutter.
All‑new Wi‑Fi 6E delivers up to two times faster wireless speeds. So you can upload and download files in a flash.
Want to find a friend in a crowded train station or a busy park? Look no further than Precision Finding for Find My friends.
Powered by the new, second‑generation Ultra Wideband chip,7 Precision Finding now has three times greater range, so it can lead you right to them.
To enable Precision Finding, friends with iPhone 15 or iPhone 15 Pro can share their location only with you using Find My. It's simple — and private.
Battery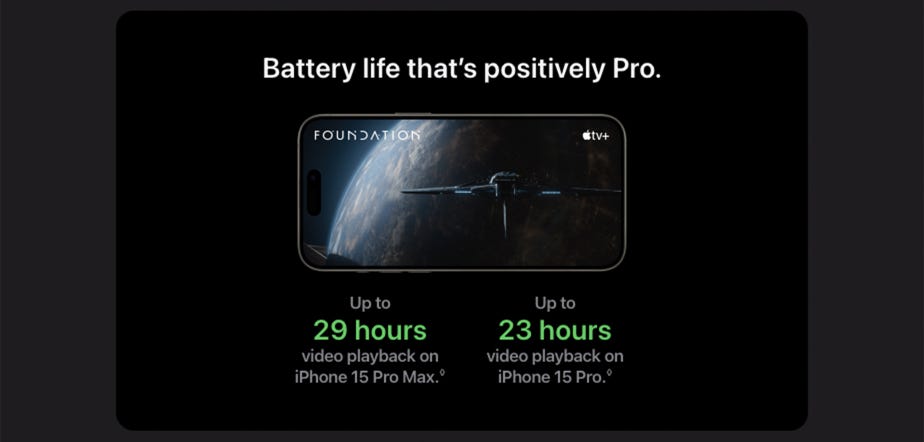 Battery life that's positively Pro.
Even with so many advanced new features, iPhone 15 Pro still gives you amazing all‑day battery life.
Values
What matters to you matters to Apple, too. From privacy protections that give you more control over your data. To using more recycled materials that minimize environmental impact. To creating built‑in features that make iPhone accessible to all.
iOS 17.
Style it out. Swap it over. Sticker it up.
Contact Poster. Create your own poster that contacts will see when you call. Pick a favorite pic or Memoji, pair it with a favorite font, and there you have it — your very own calling card.
NameDrop. Want to swap contact info with someone? Just bring your iPhone close to theirs. You can both choose what you want to share, and the information transfers instantly.
Live Stickers. Touch and hold an object in a photo to lift it from the background and create a sticker. Add effects like Puffy and Shiny. Or create animated stickers from Live Photos.
Advanced dual-camera system
48MP Main camera
2x Telephoto
Ultra Wide camera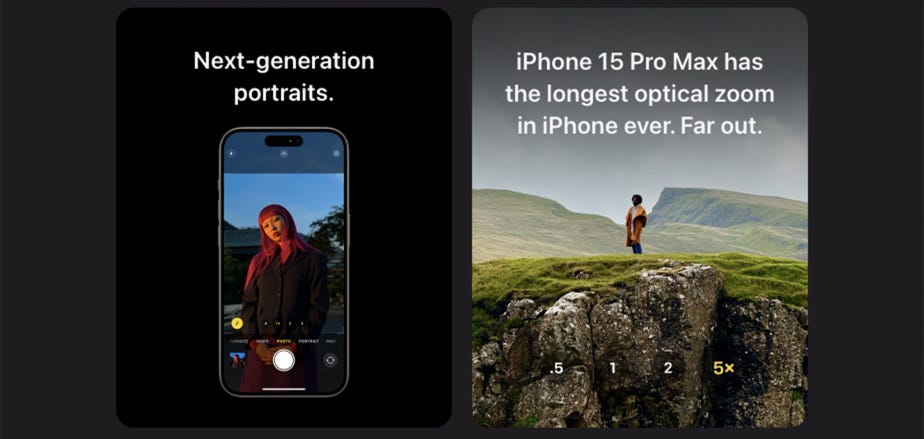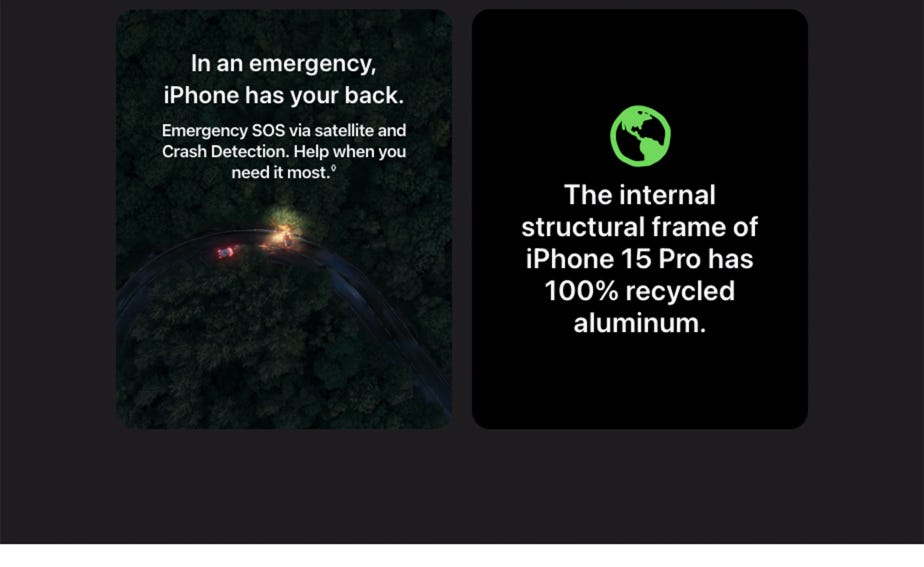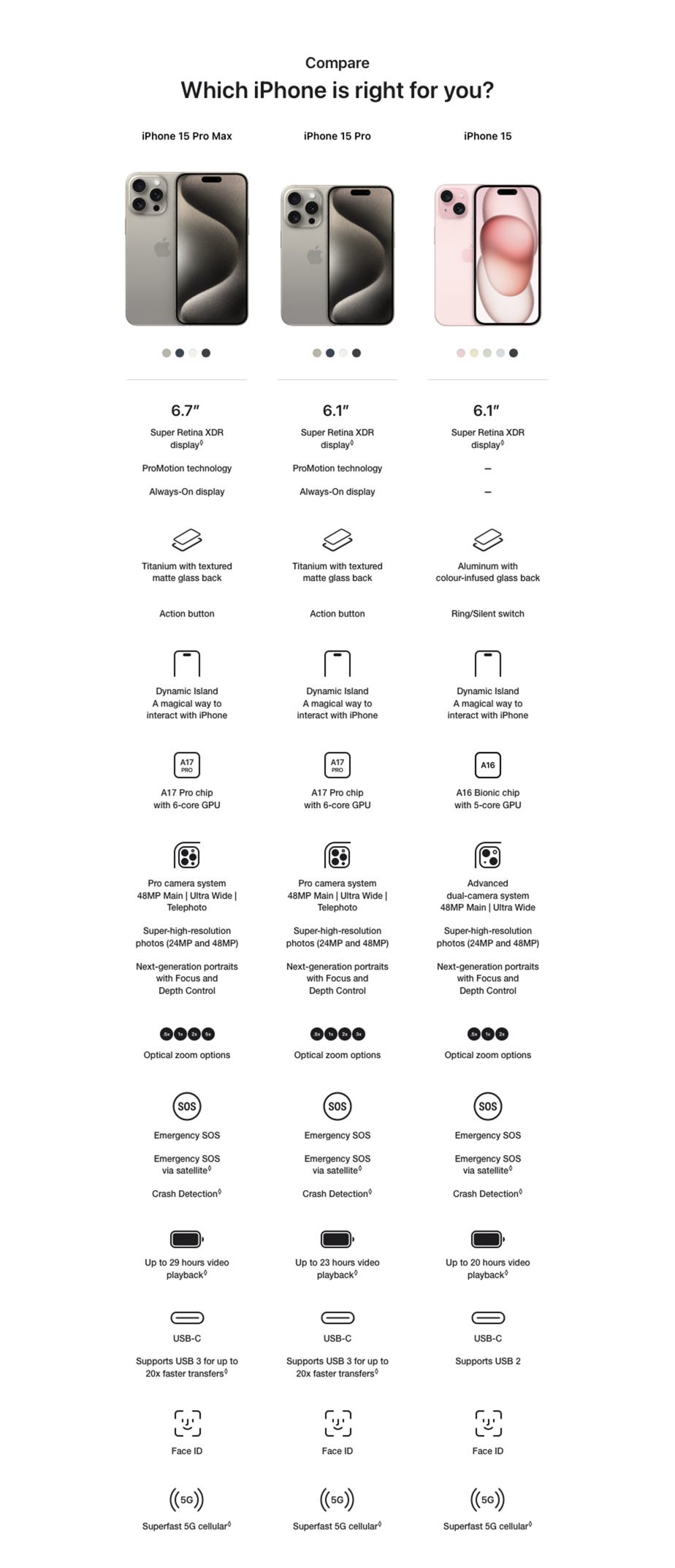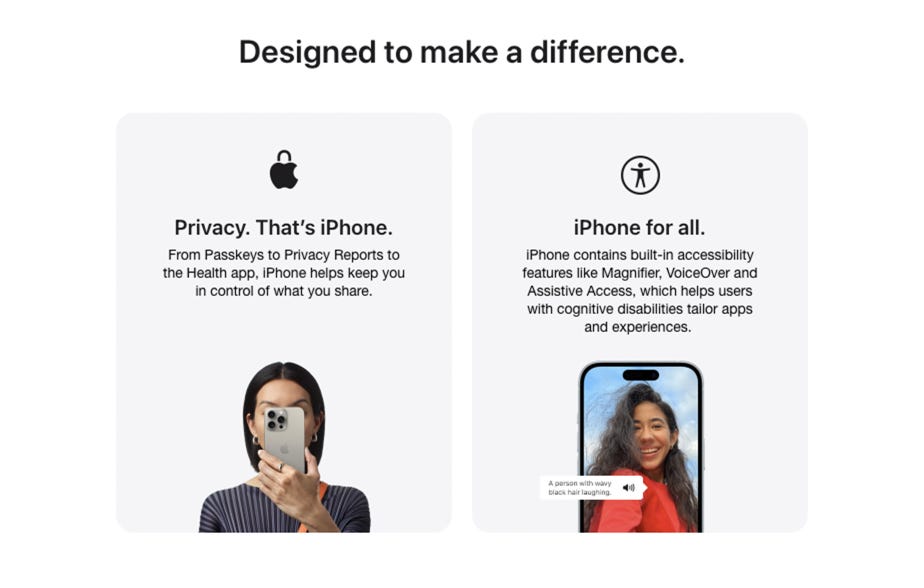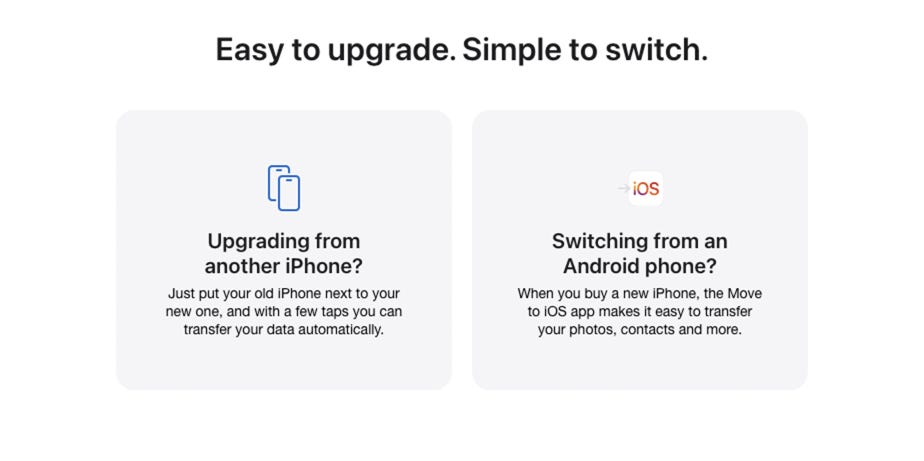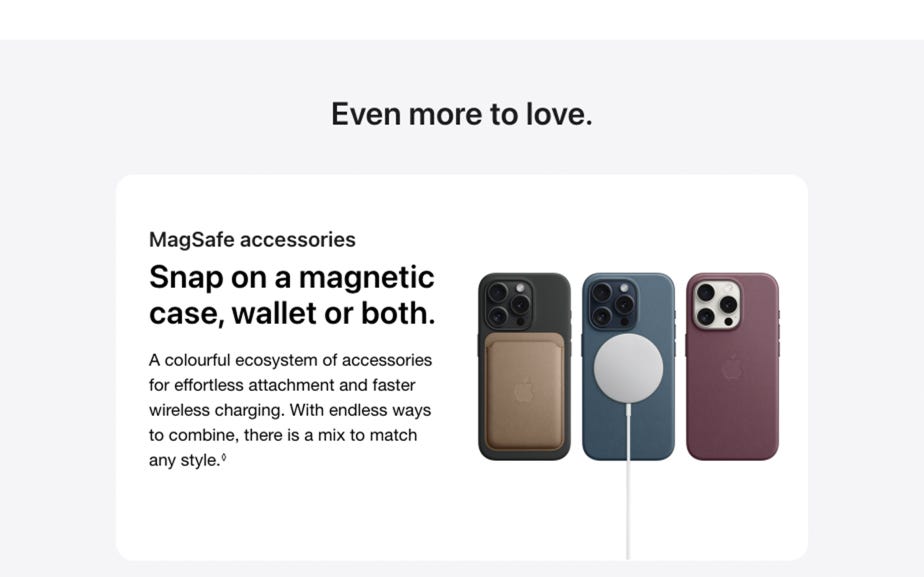 Discover the latest deals and discounts on top-rated products at our online store, serving customers across the GCC countries with fast and reliable shipping to Saudi Arabia, United Arab Emirates, Qatar, Kuwait, Bahrain, and Oman – where you'll find everything you need from the best brands in Home Appliance, Smart Gadgets, electronics, beauty,Security and more.Shop the best brands in electronics, beauty, and more at our online store, where you can find the latest products from top names like Apple, Anker, Eufy Security, Soundcore, Revlon , JBL, Braun, Google and many others  where you'll enjoy fast and reliable shipping to Saudi Arabia, United Arab Emirates, Qatar, Kuwait, Bahrain, and Oman through our trusted shipping partners to your doorstep, including DHL, SMSA, Shippa, Emirates Post, Quickup and more – all at unbeatable prices and with Great customer support.
We also provide international wholesale and retail shipping to all GCC countries: Saudi Arabia, Qatar, Oman, Kuwait, Bahrain.