Xiaomi Redmi TV Soundbar Black MDZ-34-DA
Luxurious sound in a stylish minimalist design, full-range sound and Bluetooth 5.0 connection. Column weight 1,5 kg, wall mount or on legs. Connect to the TV or use as a separate Bluetooth speaker.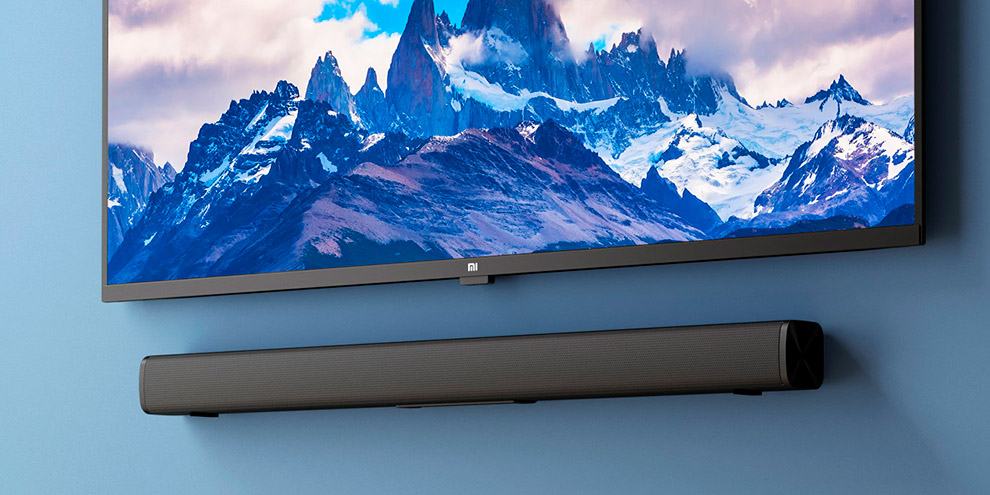 Excellent design
Frosted plastic case in height and width about 6,5 cm, column length 78 cm,. The width of the division of built-in speakers contributes to the correct distribution of stereo sound. Smooth body practical does not need care.
For fastening, there are holes in the back wall for wall mounting and cushioning legs for installation on the TV cabinet.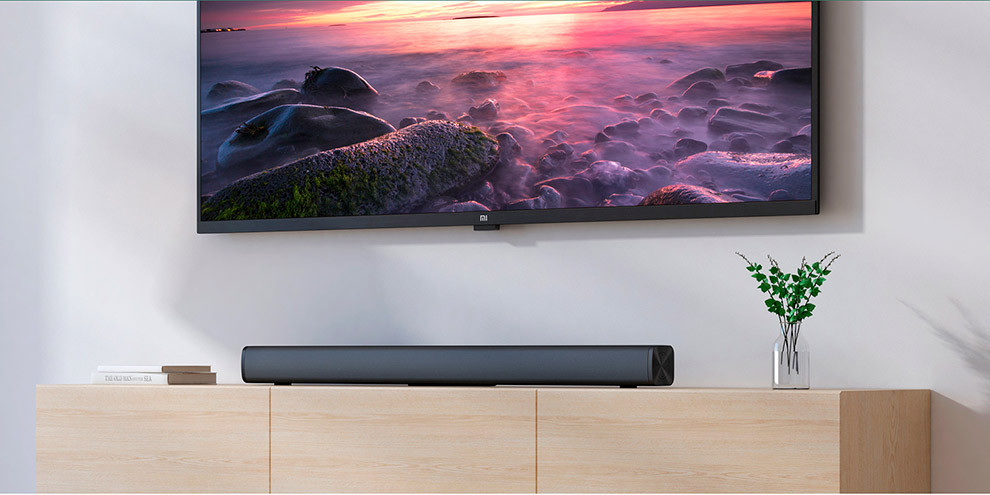 Power 30 W
Two speakers of 15 W provide excellent sound in the range of 80-25000hz-Full Frequency Coverage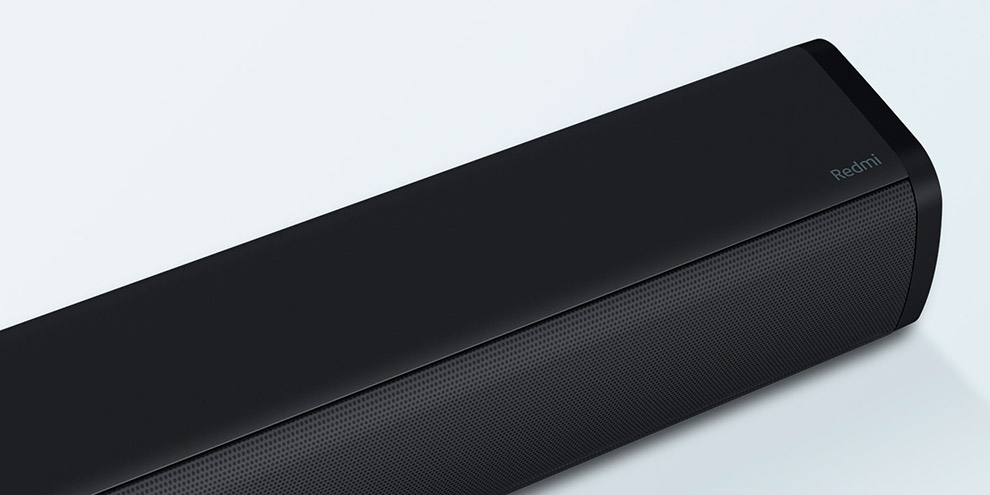 Wired and wireless connection
Wireless connection to the Bluetooth 5.0 Standard provides a comfortable connection to any devices within a radius of up to 10 meters.
There is also the possibility of wired connection aux and S/PDIF.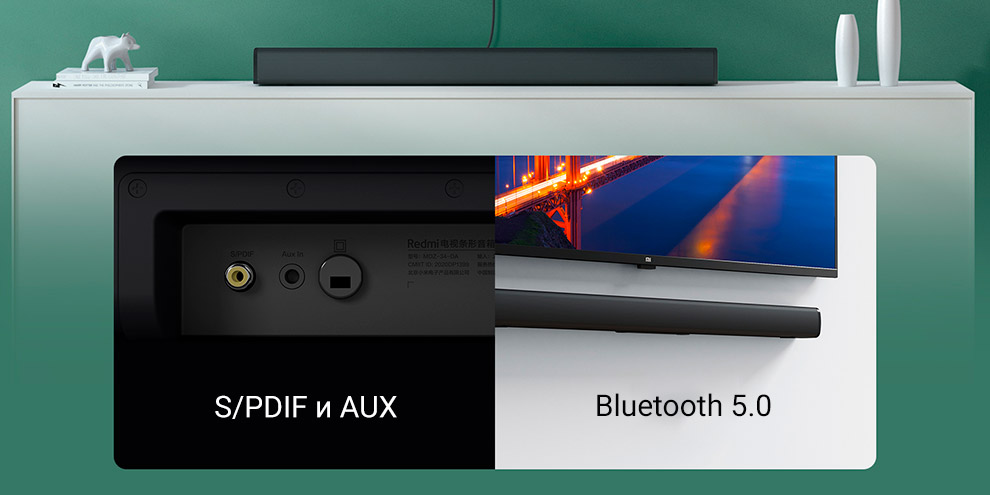 Luxury quality sound
For the sound quality of Xiaomi Redmi TV soundbar are the former developers of audio devices Philips acoustic. Excellent sound in a laconic design and high-quality corporate performance-the main qualities of Xiaomi Redmi TV soundbar black.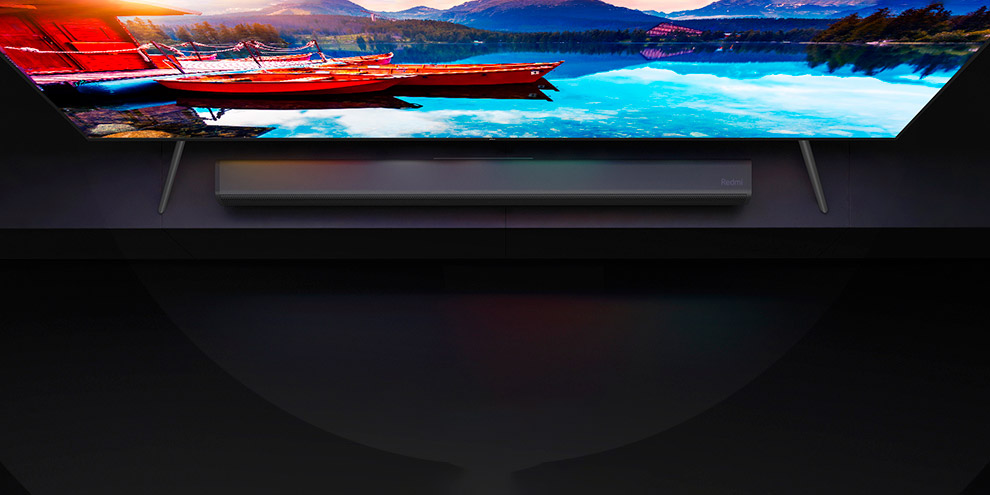 Soundbar Xiaomi Redmi TV soundbar is presented in a compact and laconic black design, thanks to which it does not take up much space. The control buttons are located on the side of the plastic case. Thanks to the wall mounting, you can fix the sound panel directly under the TV, where the device will look quite appropriate. The presence of invisible soft legs from below also allows you to install the panel on the table or cabinet.
The device with two broadband speakers at 15 W weighs 1.5 kg and has dimensions of 78×6.4×6.3 cm. Provides for AUX and S/PDIF connectivity interfaces, as well as wireless Bluetooth technology with a range of up to ten meters. Soundbar reproduces sounds in the frequency range of 80-20000Hz at resistance of 4 ohms, which confirms a loud and clear sound.
The Xiaomi Redmi TV soundbar device works from a common power supply and needs an adapter as it has a Chinese plug for the outlet. Also complete with a set for mounting and SPDIF cable. This soundbar will not only be an excellent addition to your TV, but can also be used as an autonomous speaker for your smartphone.