Xiaomi Electric Scooter 4 Ultra
Stronger motor, more power
The powerful brushless motor has a peak power of 940W together with outstanding transmission efficiency, providing powerful acceleration and climbing performance in both urban and off-road scenarios.
Ultra-long battery life, faster charging
The 561.5Wh large capacity lithium battery delivers steady power output and an ultra-long range of 70km*. A full charge takes only 6.5 hours with the 124W high-power adapter.
The unique S+ mode provides a quick release of strong power. It only takes about 4 seconds to accelerate to 25km/h*, bringing a boost to your ride.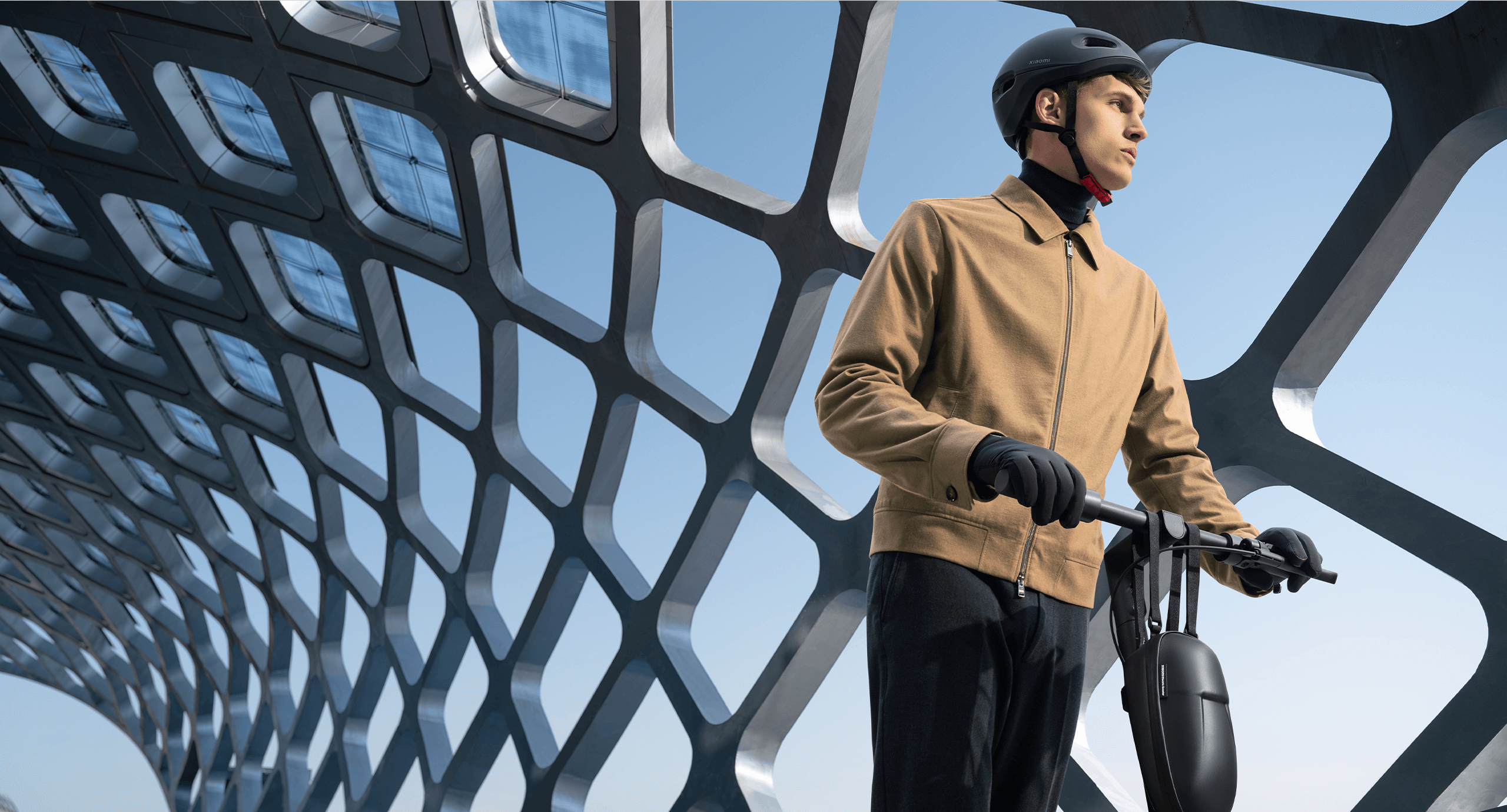 Larger scooter, more comfort
Xiaomi Electric Scooter 4 Ultra has a wider and higher handlebar and a larger deck, offering an improved riding experience.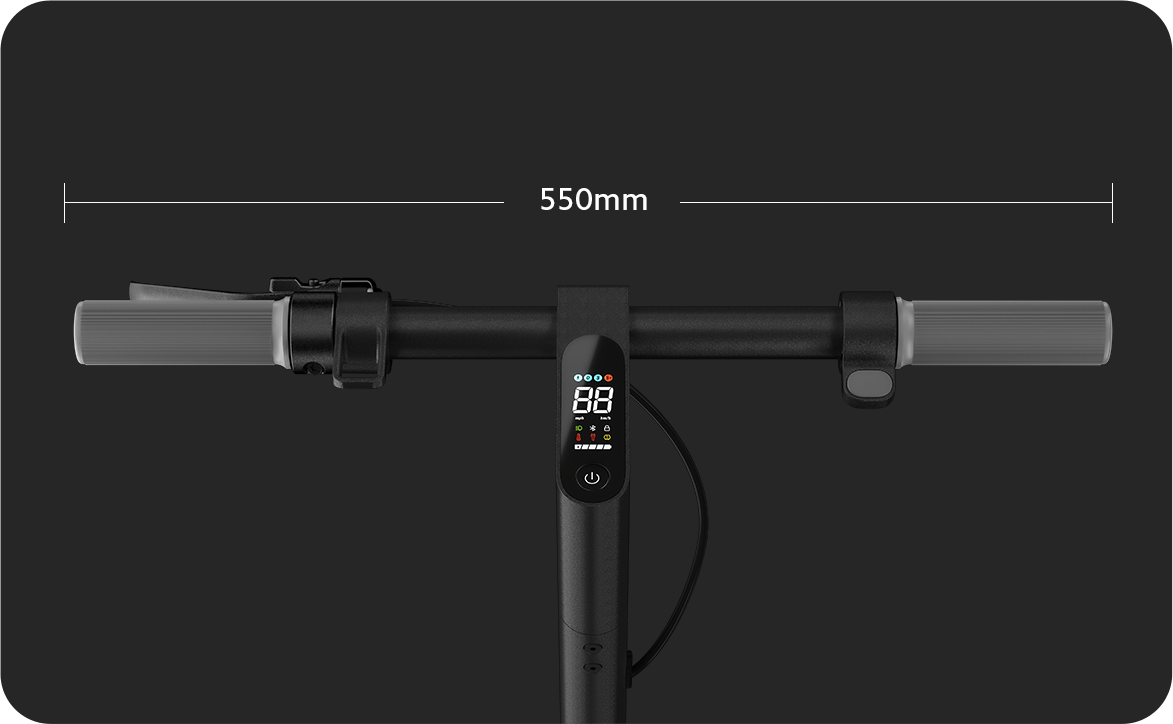 Revised, stronger frame with an increased load of 120kg
Made of high-strength aluminium alloy and produced using optimised production and welding processes, the frame has excellent durability and can support a dynamic load of up to 120kg*.
High level protection, riding freedom
The IP55 rated vehicle is dust and splash-resistant* and is suitable for various riding scenarios, giving you freedom in where you want to go next.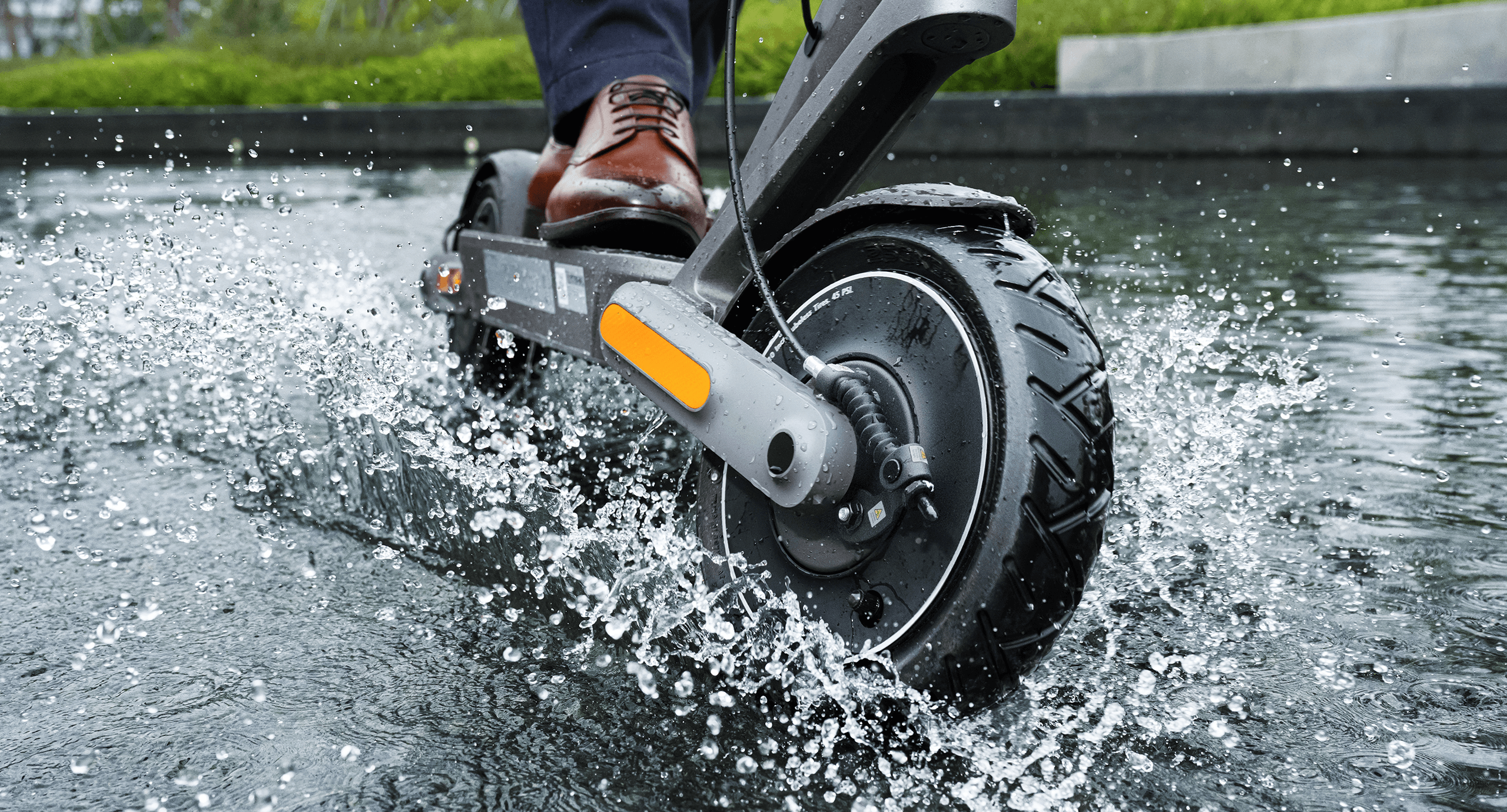 Smart travel in your control
View ride data, remaining range and fault notifications on the Xiaomi Home/Mi Home app. Smart riding starts here.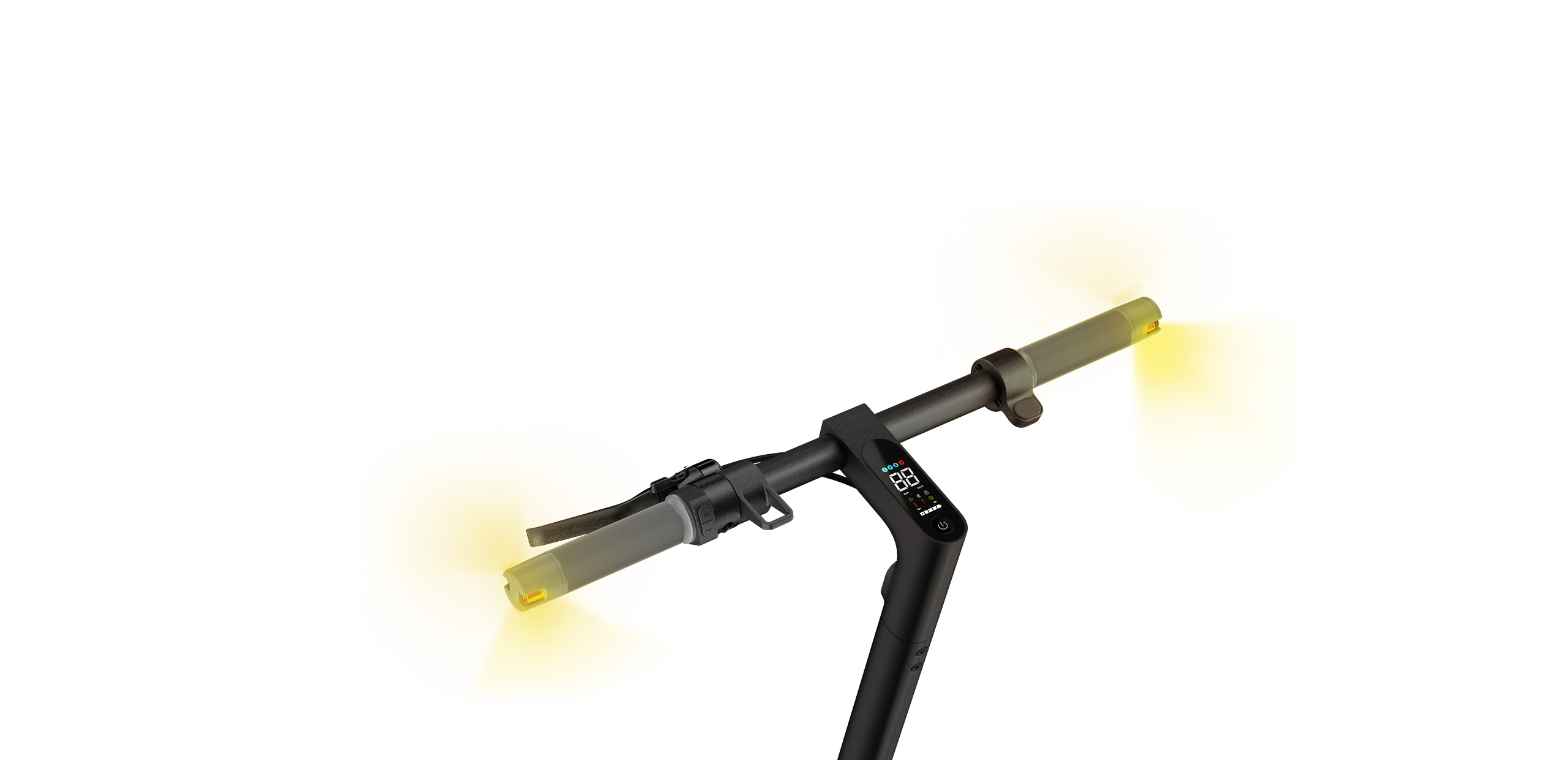 A safe ride for all
The handle is equipped with an easy-to-use signal control, which means that with just one press, your direction is clear and your forward direction can be seen in both front and rear.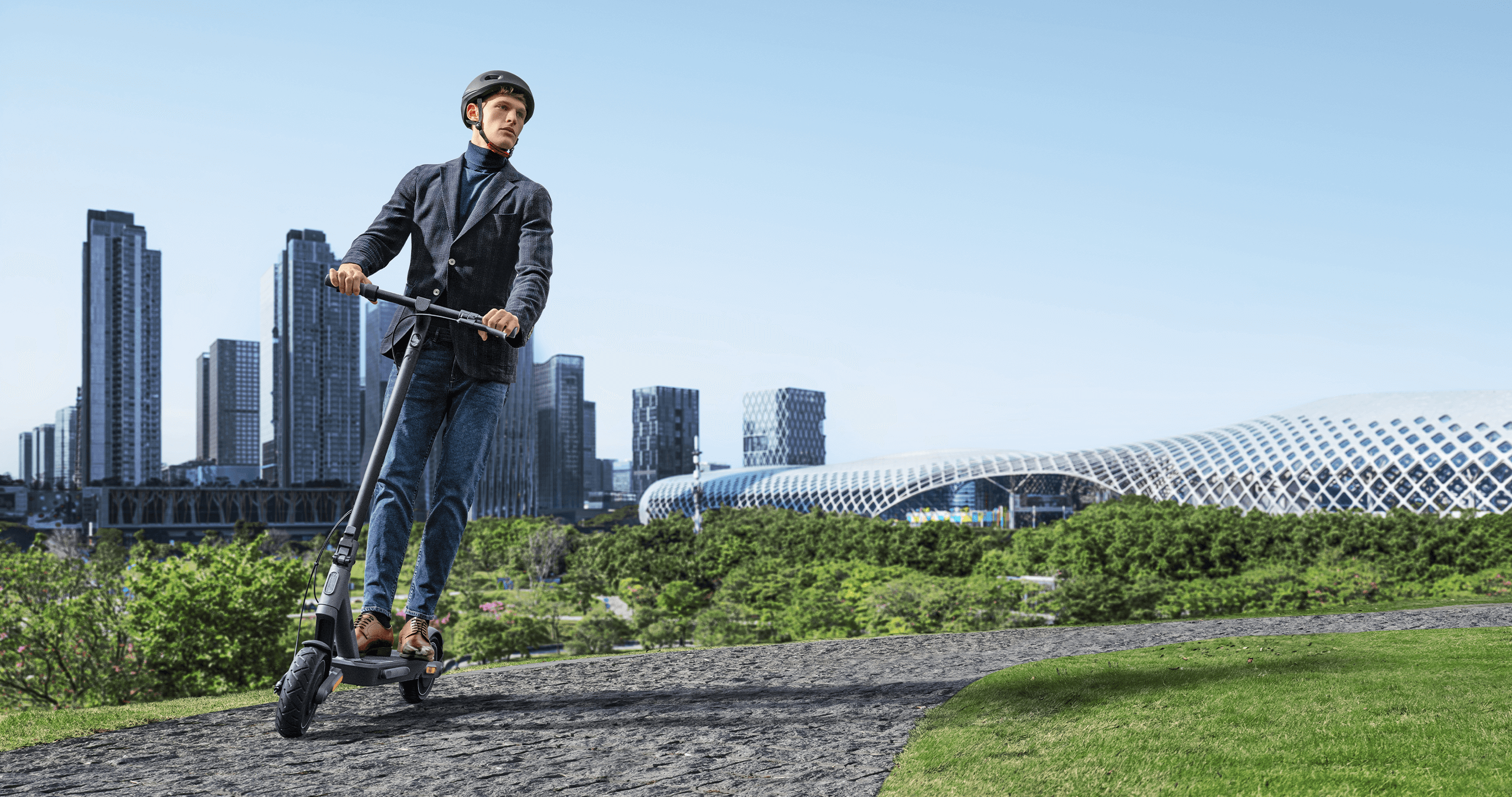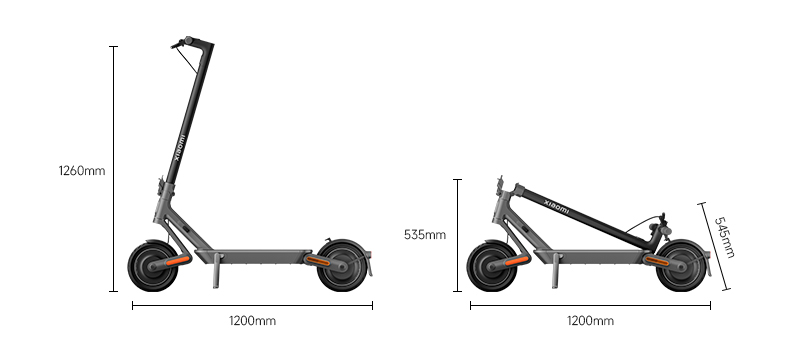 Product specifications
Product name
Xiaomi Electric Scooter 4 Ultra
Max. speed
25km/h (maximum speed for each mode: Pedestrian: 6km/h; D: 20km/h; S: 25km/h; S+: 25km/h)
Shock absorption
Dual suspension system
Product weight
Approx. 24.5kg
Braking
E-ABS + drum brake
Tires
10″ Xiaomi DuraGel Tire
Working temperature
-10°C to 40°C
Storage temperature
-20°C to 45°C
Charging time
Approx. 6.5 hours
Battery specifications
Lithium-ion battery
Rated capacity12000mAh/ 561.5Wh
Charging temperature
0°C ~ + 40°C
Adapter specifications
Max. output voltage
54.6VDC
Packaging contents
Xiaomi Electric Scooter 4 Ultra ×1
Extended nozzle adapter ×1
Discover the latest deals and discounts on top-rated products at our online store, serving customers across the GCC countries with fast and reliable shipping to Saudi Arabia, United Arab Emirates, Qatar, Kuwait, Bahrain, and Oman – where you'll find everything you need from the best brands in Home Appliance, Smart Gadgets, electronics, beauty,Security and more.Shop the best brands in electronics, beauty, and more at our online store, where you can find the latest products from top names like Apple, Anker, Eufy Security, Soundcore, Revlon , JBL, Braun, Google and many others  where you'll enjoy fast and reliable shipping to Saudi Arabia, United Arab Emirates, Qatar, Kuwait, Bahrain, and Oman through our trusted shipping partners to your doorstep, including DHL, SMSA, Shippa, Emirates Post, Quickup and more – all at unbeatable prices and with Great customer support.
We also provide international wholesale and retail shipping to all GCC countries: Saudi Arabia, Qatar, Oman, Kuwait, Bahrain.