Wellbeing Pod Mini – Essential Oil Diffuser (BLACK)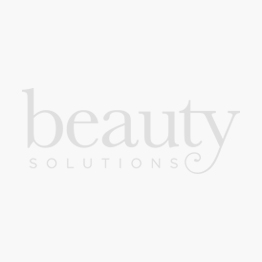 SCENT YOUR SPACE, BOOST YOUR WELLBEING. Our NEW Wellbeing Pod Mini is here! 
From a small home office, the car, a modest bathroom, or a mini bedroom, the Wellbeing Pod Mini has been created to work in those SMALL SPACES where you need a wellbeing boost.
Looking for something to scent a bigger space? Say hello to our Wellbeing Pod!
Whatever your wellbeing need, the NEOM Wellbeing Pod Mini works at the touch of a button, helping you achieve better sleep, less stress, a mood boost or more energy through our 100% natural essential oil blends.
Mini by name, mini by nature. Super compact size.
There's no need for water. You diffuse directly from the bottle of the essential oil blend.
USB charging and battery-powered so you can take it with you, wherever your wellbeing needs a boost! Including your car, pop it in your drinks holder for wellbeing on the commute.
Three settings let you dial up the intensity and deliver just the right amount of fragrance in minutes.
It is super easy to switch up your vibe by screwing in your choice of NEOM Essential Oil Blend. And with no need to clean in between!
As the Wellbeing Pod Mini uses cold fusion technology to convert the essential oil into a micro fine vapour, it makes a subtle motor noise in short bursts when releasing the 100% natural fragrance into your small space.
Features 
No water tank – Nebulizing/atomising direct from the essential oil bottle.
Compact size & travel-friendly.
Battery operated (does not need to be plugged in to use).
USB cable for charging – fully portable once charged.
Once charged, your mini pod will hold power for up to 50 hours, depending on your intensity setting and frequency of use. Please note the unit will continue to drain when not in use.
No need for water makes safe for use in the car.
Easy to use and can quickly switch fragrances without having to empty/clean.
Intermittent scent – no big cloud of vapour 3 intensity settings.
Wipe clean.
Maximum coverage is 60 square metres.
We also provide international wholesale and retail shipping to all GCC countries: Saudi Arabia, Qatar, Oman, Kuwait, Bahrain.