Philips Babyphone DECT SCD502 / 26 – With bater or network – Range 300 m – Night light function
This DECT Baby Monitor delivers complete reassurance by providing the essentials of a baby monitor. The most reliable connection with crystal clear sound and a comforting night light for you and your baby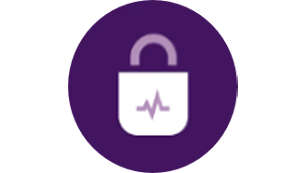 DECT technology guarantees zero interference & 100% privacy
DECT technology guarantees zero interference from any other transmitting product like other baby monitors, cordless phones and cell phones. Data encryption provides a secure and private connection, so you can be sure that you are the only one that can hear your baby.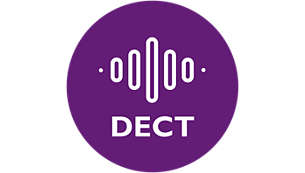 Perfect clear sound due to DECT Technology
Hear every tiny giggle, gurgle, and hic-up with perfect clarity.DECT(Digital Enhanced Cordless Telecommunications) technology provides high quality, crystal clear sound so you can hear your baby anytime.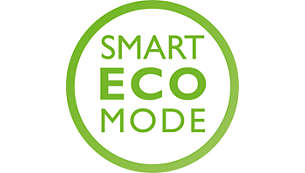 Energy saving Smart ECO mode
The unique Smart ECO mode automatically minimizes your transmission power and increases your battery lifetime. The closer you are to your baby, the less power is needed for a perfect connection (not available in US and Canada).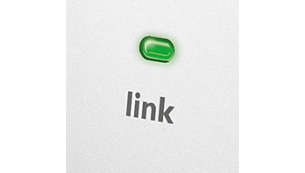 Always know when your monitor is in range and connected
The parent unit will alert you when your monitor is out of range or when the power is low, helping you make sure that you are always connected to your baby.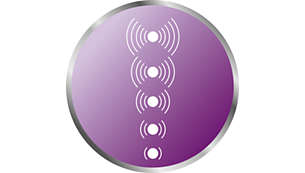 Sound level lights indicate if the baby makes noise
Lights are activated to indicate the level of sound in your baby's room. Even when the Parent Unit is muted.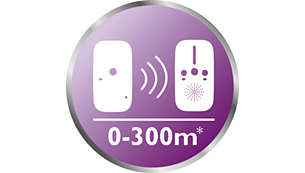 Range up to 300 meters*
Indoor range up to 50 meters*, Outdoor range up to 300 meters*.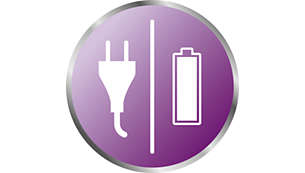 The parent unit is mains powered and battery operated
The parent unit runs perfectly on mains power. For extra mobility you can also insert batteries to allow cordless use of the parent unit. You can insert two 1.5V R6 AA alkaline non-rechargeable batteries or two 1.2V R6 AA rechargeable batteries.
Superior operating time up to 24 hours
The small parent unit will give you the freedom of cordless streaming for up to 24 hours before re-charging is required. However this is depending on the type of batteries used and how often and how long you use the parent unit on batteries.
Comforting nightlight
Your baby may still be restless when you first put them to bed. Help soothe and calm your baby to sleep with the warm tranquil glow of the nightlight.
Discover the latest deals and discounts on top-rated products at our online store, serving customers across the GCC countries with fast and reliable shipping to Saudi Arabia, United Arab Emirates, Qatar, Kuwait, Bahrain, and Oman – where you'll find everything you need from the best brands in Home Appliance, Smart Gadgets, electronics, beauty,Security and more.Shop the best brands in electronics, beauty, and more at our online store, where you can find the latest products from top names like Apple, Anker, Eufy Security, Soundcore, Revlon , JBL, Braun, Google and many others  where you'll enjoy fast and reliable shipping to Saudi Arabia, United Arab Emirates, Qatar, Kuwait, Bahrain, and Oman through our trusted shipping partners to your doorstep, including DHL, SMSA, Shippa, Emirates Post, Quickup and more – all at unbeatable prices and with Great customer support.
We also provide international wholesale and retail shipping to all GCC countries: Saudi Arabia, Qatar, Oman, Kuwait, Bahrain.