KODAK PIXPRO SP360 Action Camera – Extreme Pack
PIXPRO 360 MOBILE APP
We've thought of everything. The SP360 Action Camera is made to go where you go and highly portable. So, why shouldn't it work hand in hand with your iOS™ or ANDROID™ device to give you the flexibility of seeing exactly what you are framing and shooting? Tether your Smart Device to the SP360 to change settings, toggle between features, control, start, stop and more – and up to 30' away should you choose.
PIXPRO 360 VR SUITE
Surround yourself in 360° and take advantage of another powerful and complimentary tool we offer. Download our PIXPRO 360 VR Suite and access a treasure chest of helpful and user friendly software, utilities and features that will allow you to use your SP360 with your personal computer. Compatible with Mac (macOS 10.10 and above) and Windows 7 (and higher), the PIXPRO VR Suite offers you tools and functionality to take your 360° photos and videos to the next level.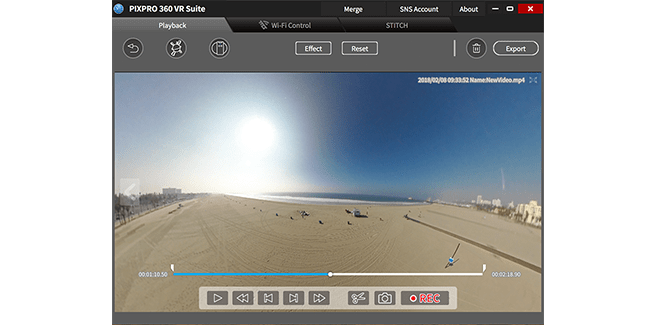 ACCESSORIZE AND LET YOUR IMAGINATION RUN WILD
Whatever your passion, whatever your experience, we've got you covered for your next adventure, big or small. With so many accessories available for your SP360 Action Camera, it's hard to know where to start. Check out our smart and money saving SP360 bundles to see which camera with accessories is the perfect match for you.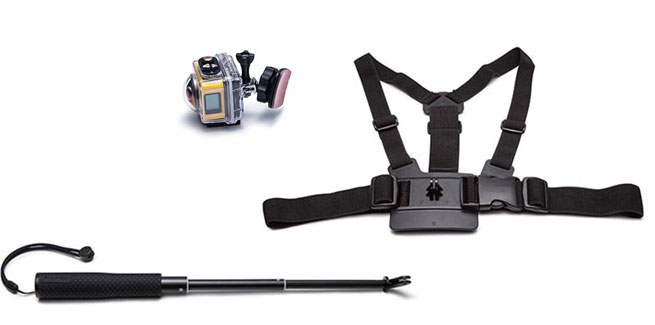 PUT ON A SHOW
Go ahead, be a show off. We won't judge. We're here to help you take your adventures, passions and 360° interactive videos to the next level. Let's make you the next social media phenomenon, the risk taker who breaks all barriers and takes the ordinary to extraordinary with a brand new breed of immersive 360° VR videos. Pushing boundaries and taking creative leaps is what you strive to do. Show us what you've got and let your interactive videos speak volumes for you.
Discover the latest deals and discounts on top-rated products at our
online store
, serving customers across the GCC countries with fast and reliable shipping to Saudi Arabia, United Arab Emirates, Qatar, Kuwait, Bahrain, and Oman – where you'll find everything you need from the best brands in Home Appliance, Smart Gadgets, electronics, beauty,Security and more.Shop the best brands in electronics, beauty, and more at our 
online store
, where you can find the latest products from top names like 
Apple
, 
Anker
,
 Eufy Security
, 
Soundcore
, 
Revlon
 , 
JBL
, 
Braun
, 
Google
 and many others  where you'll enjoy fast and reliable shipping to Saudi Arabia, United Arab Emirates, Qatar, Kuwait, Bahrain, and Oman through our trusted shipping partners to your doorstep, including DHL, SMSA, Shippa, Emirates Post, Quickup and more – all at unbeatable prices and with Great customer support.
We also provide international wholesale and retail shipping to all GCC countries: Saudi Arabia, Qatar, Oman, Kuwait, Bahrain.