Model : GVC3220
The GVC3220 is a SIP-based Ultra HD Multimedia Conferencing System that provides flexibility to support any SIP or H.323 video conferencing platform, including Grandstream's IPVideoTalk Meetings. With IPVideoTalk, the GVC Option plan turns any meeting hosted on a GVC device into an online meeting that can be joined seamlessly by up to thousands of people from a web browser, mobile app or other GVC devices. The GVC3220 is based on Android 9.0 and offer s powerful features including 4K Ultra HD video, the ability to locally host up to 5-way 1080p video conferences, wireless screen-sharing capabilities, integrated Wi-Fi , Bluetooth and more. It comes equipped with the GMD1208 desktop wireless microphone to enhance audio quality and provide full room coverage for up to 26ft pickup range. Thanks to its suite of powerful, high-end video collaboration features, support for 4k Ultra HD video, ease-of-use and platform flexibility, the GVC3220 is ideal for boardrooms, large conference rooms, auditoriums, classrooms and more.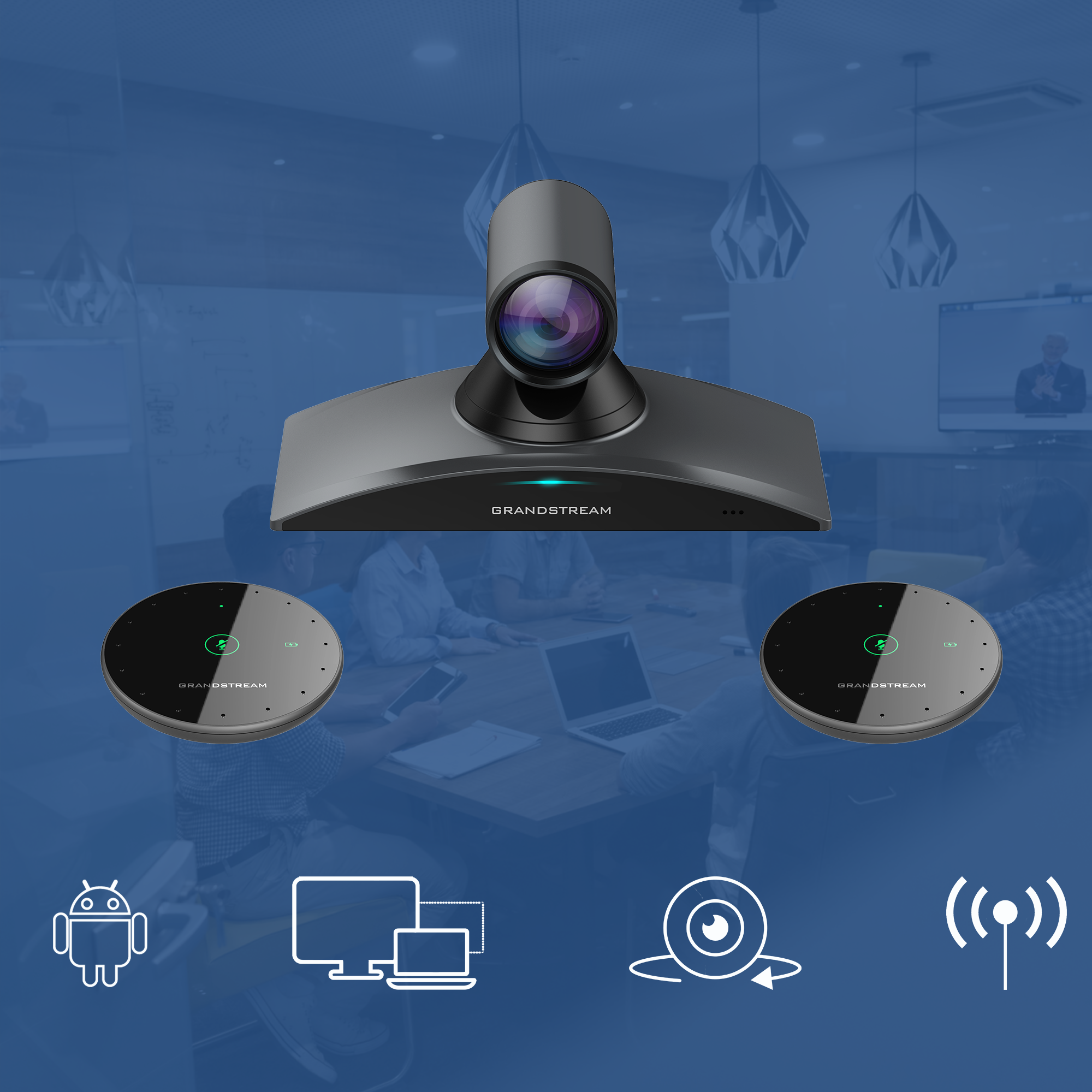 Supports sharp video quality of up to 4K Full-HD video output
Runs on Android 9.0 operating system
GMD1208 desktop wireless microphone provides full room coverage for up to 5m pickup range
Remote video screen real time control and sharing PC screen functions
Advanced camera with 8M pixel CMOS sensor, FOV wide-angle lens, 12x zoom and PTZ for easy camera view adjustments
Integrated dual-band Wi-Fi 802.11 a/b/g/n/ac (2.4GHz & 5GHz), supports Wi-Fi Multimedia
5-way 1080P or 9-way 720P
1x HDMI In, 2x HDMI Out,1x Line in/out ,1x Media
 We also provide international wholesale and retail shipping to all GCC countries: Saudi Arabia, Qatar, Oman, Kuwait, Bahrain.