Eufy Security – Smart Home Security Entry Sensor Add-on
Notifies You of Break-Ins
Once a window or door is ajar by 1.5 inch, an alert will be sent to your smartphone, and a powerful siren will go off on the HomeBase (can be disabled).
2 Year Battery Life
One battery will provide 800 days of monitoring.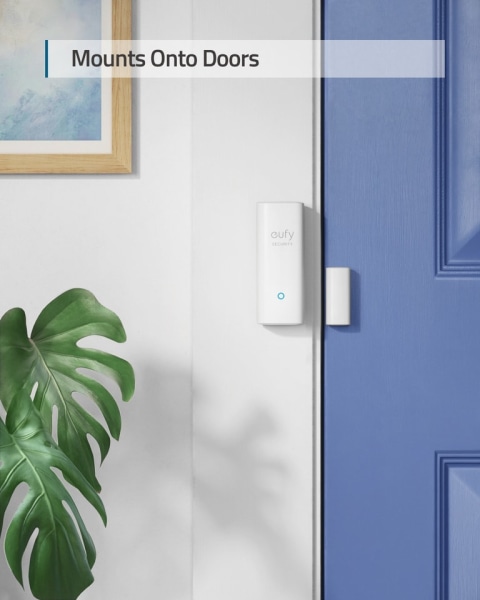 For Doors And Windows
Compact and versatile design fits onto any door or window frame. Requires eufy Security HomeBase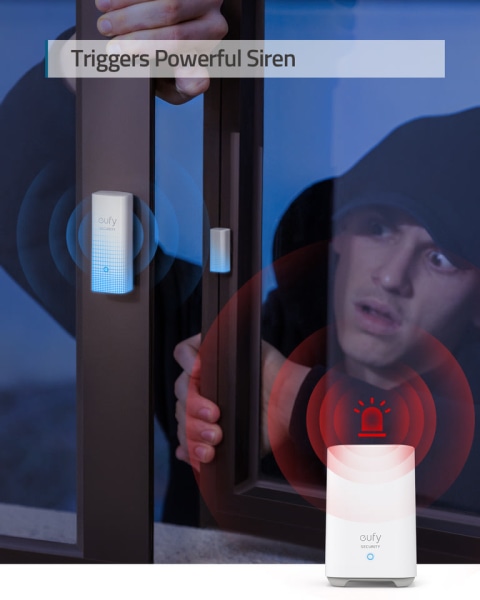 100 Decibel Siren
Enable or disable siren protection, which triggers a 100-decibel siren on HomeBase, and sends an alert to your smartphone when forced entry is detected
Easy Installation
Just peel off the mounting tape and stick or screw the sensor onto the door or window you want to monitor.
Mounts onto Windows
Protect Your Doors and Windows from Break-Ins with eufy Security Entry Sensor.